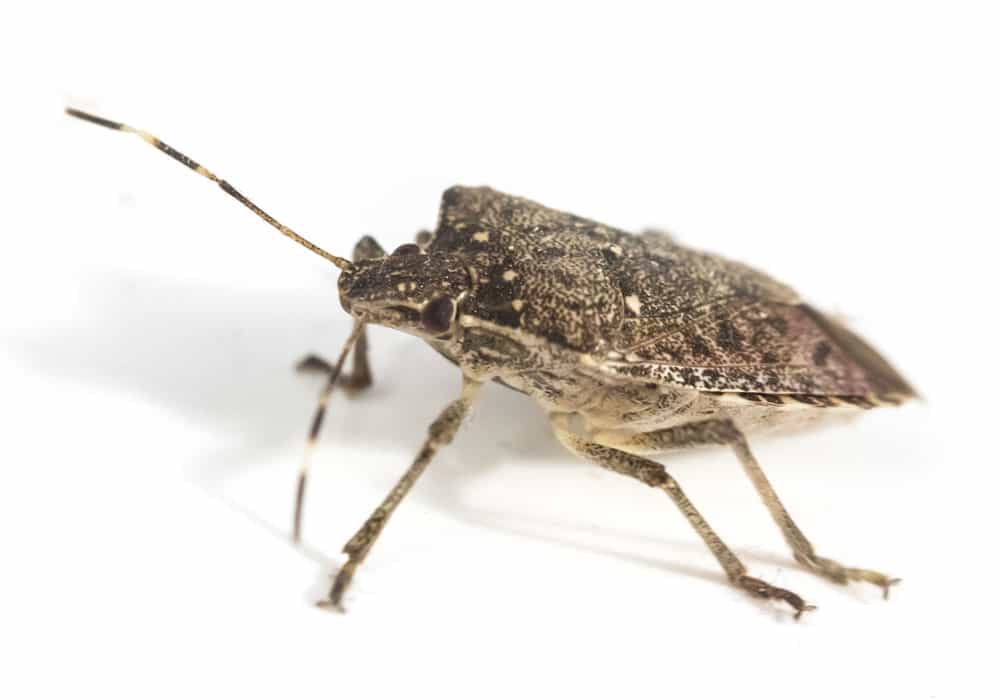 Stink Bugs
In a little over two decades, the Brown Marmorated Stink Bug has become the most common stink bug in the Pacific Northwest. Where did they come from? And what are they capable of?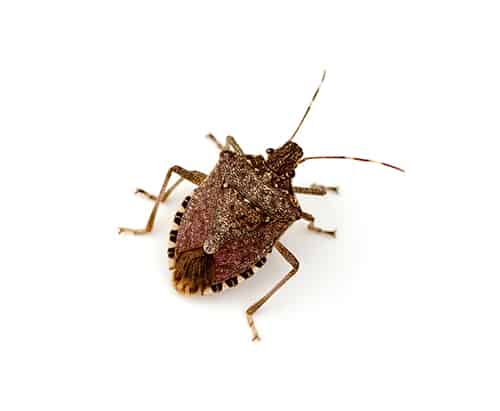 Size
Stink bugs, on average, will measure to approximately one-half inch in length.
Color
Stink bugs are typically different shades of gray or brown, but are also notable in color and appearance for having darker spots across their bodies.
SHAPE
One notable detail about the way stink bugs look is their shape. A view of the top of a stink bug showcases the shield-like shape of their bodies, giving them a very distinct appearance from other insects in the Pacific Northwest.
What are stink bugs?
The stink bug is an invasive pest suspected to have traveled to the United States via shipping containers or other trans-Pacific means as they originate from Eastern Asian countries. Their name is derived from the almost citronella-like odor they release when crushed. Stink bugs are threats to agricultural plants. Their status as a new species to the United States and their ability to fly makes them easier to control with professional assistance.
How did I get stink bugs?
Like many other insects, stink bugs are attracted to gardens, fruit trees, and light. These are just some elements that bring stink bugs to your property. As the weather gets colder in the late summer to early fall months, the insects will start looking for warmer shelter, and your home will naturally become a desirable nesting destination. If your doors or windows are poorly sealed, or if there are other means of entry that the bugs can slip through, e.g., open weep holes under windows, then they will likely gain access.
What do stink bugs eat?
Their diet will vary, depending on whether or not they are inside or outside the home. Outside the house, stink bugs will eat agricultural fruits and vegetables like apples, berries, soybeans, and the leaves of many other plants. The damage they cause to these crops is essentially cosmetic. Still, their penetration of the skin of certain fruits, for example, allows other pests to burrow inside the fruit, making it unfit for sale or consumption.
Inside the home, if stink bugs can't find things like fruit, they will feed on the leaves of many common house plants, causing damage to appearance and health.
Where are the stink bugs coming from?
The odds are the weather is getting cooler, and the colony is searching for a warm place to spend the winter. Having a professional review of your home for the common entry points as well as the more unusual openings can help you feel more confident that treating for a stink bug infestation will have a greater long-term effect.
Still not sure if you're looking at a stink bug?

Stink bugs are not harmful to people.
Stink bugs do not pose physical harm, though their odor can be extremely unpleasant if crushed, so avoid doing so indoors. (Or, better yet, avoid crushing them altogether — a vacuum can work great in capturing the critters!)

Will stink bugs harm my garden or plants?
Though stink bugs do not pose any physical threat to humans or pets, they can be a major concern for gardeners, farmers, or agricultural plant lovers. For instance, according to the Oxford Academic Journal of Integrated Pest Management, the stink bug caused what was described as "$37 million in economic damages" to U.S. apple crops in 2010 alone! That's certainly cause for concern.

In early spring, stink bugs begin to become more active.
Many homeowners in the Portland and Vancouver metro areas observe a consistent seasonal pattern with stink bug activity. Stink bugs typically fly to the home from surrounding areas in the early fall, usually beginning in October. The insects then overwinter in the cracks and crevices of the house until the following spring. Stink bugs emerge from their winter hiding places and become a nuisance in and around the home in March, April, and sometimes even into May.

can i treat STINK BUGS on my own?

Stink bugs are difficult to control using DIY methods.
Because stink bugs are flying insects, they can be difficult to control using over-the-counter products. Professional stink bug control is most effective when large numbers of stink bugs can be seen on the outside of the home or when you find them inside your home. We have found that professional extermination is the most effective solution for stink bug control.
Stink bug extermination with real results
Why should I call professional pest control?
The truth about Brown Marmorated Stink Bug control is that total stink bug extermination may not always be realistic because stink bugs are flying insects and don't respond to pesticides like other insects. That being said, most of our customers report seeing a big difference after receiving a single professional treatment.
Prevent stink bugs in your home
Since completely eradicating stink bugs and many other flying insects isn't a realistic endeavor, we suggest you focus on how to best keep stink bugs out of the house. This means paying close attention to those areas around your house where the stink bugs could gain access and ensuring that your home's exterior stays in sound condition.
Additionally, we recommend regular pest control treatment to keep stink bugs and other infestations at bay. Most of our new customers choose our Home Protection Plan because it includes quarterly, year-round treatment for the pests that give you grief. It's great for warding off seasonal infestations because it targets them at home during their seasonal fall and spring migration. 
Early intervention is crucial for effective stink bug extermination
When stink bugs are first spotted in or around a home, it indicates fall has arrived or is just around the corner. Stink bugs are seasonal invaders and fly in to overwinter inside the cracks and crevices of a structure. Stink bugs tend to follow the same flight pattern from year to year and can get progressively worse if left untreated.
INSPECT
We've treated homes throughout the Portland, Vancouver, and Camas areas for stink bugs. We use our knowledge and expertise to search areas around your home where stink bugs are most likely to gain access so we can identify their source and treat them accordingly.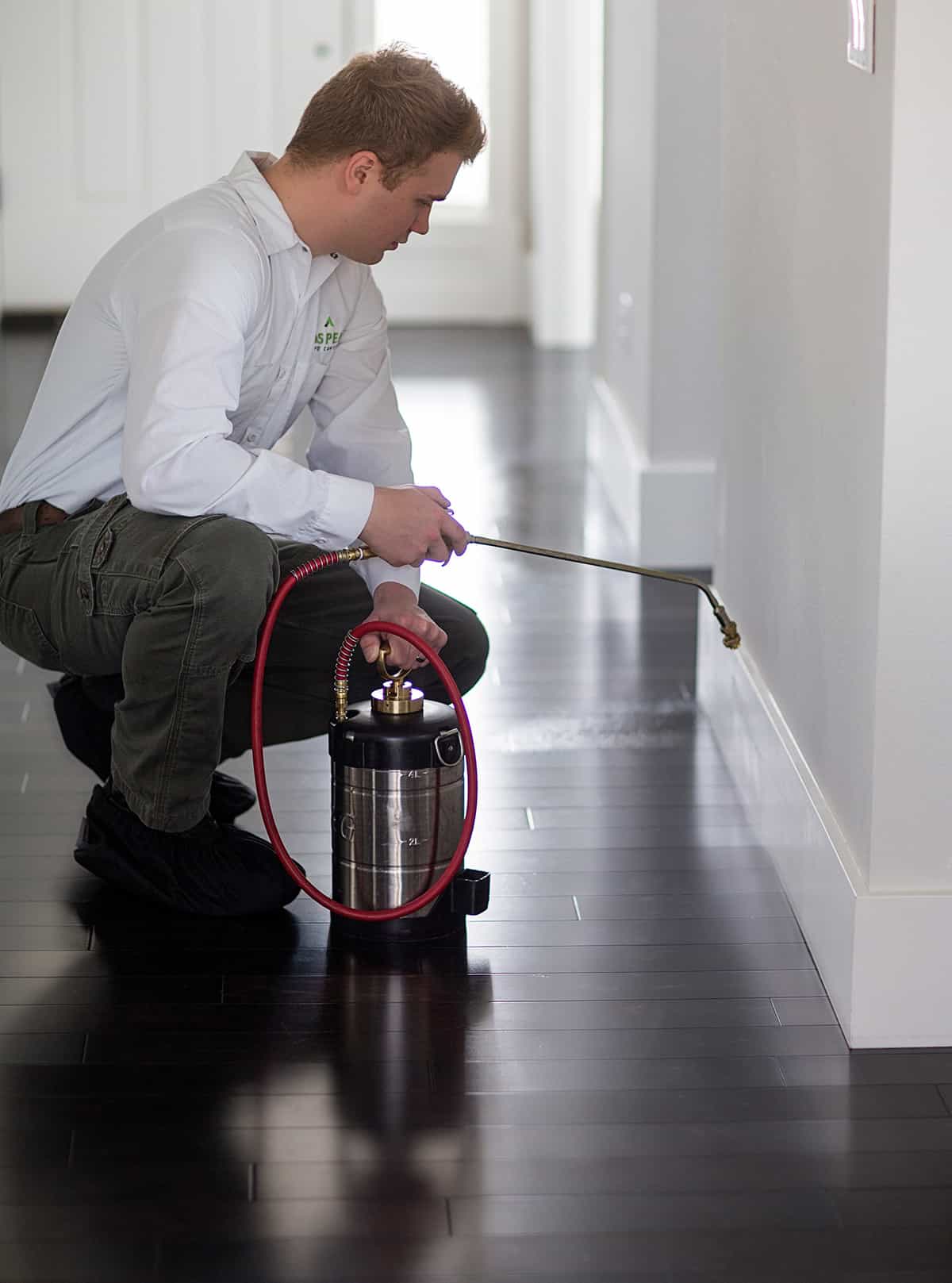 Apply products
Stink bug control takes time and persistence, and while there are products that can be used in treating their infestations, it's typically a combination of treatment and removal — mainly when their population is at its peak, that is most effective.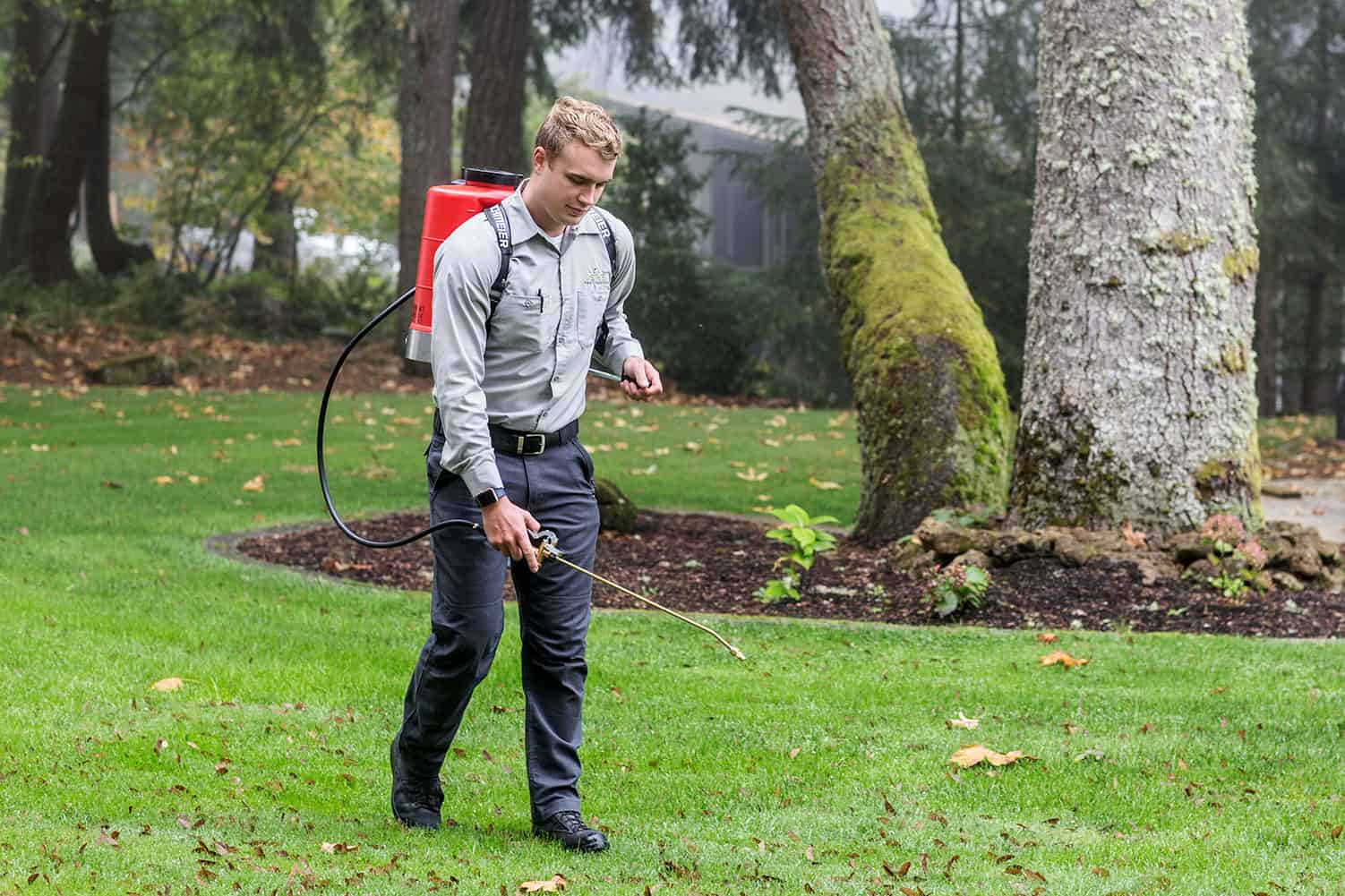 ONGOING OBSERVATION
The best pest control must include long-term solutions to prevent further infestations, damage to your home, and stress for you and your loved ones. Aspen Pest Control's commitment to the community includes the best in pest control and the value of having true peace of mind. We know how busy life can be, so our goal is to give you one less thing to worry about and a little more time to focus on the things and people you love.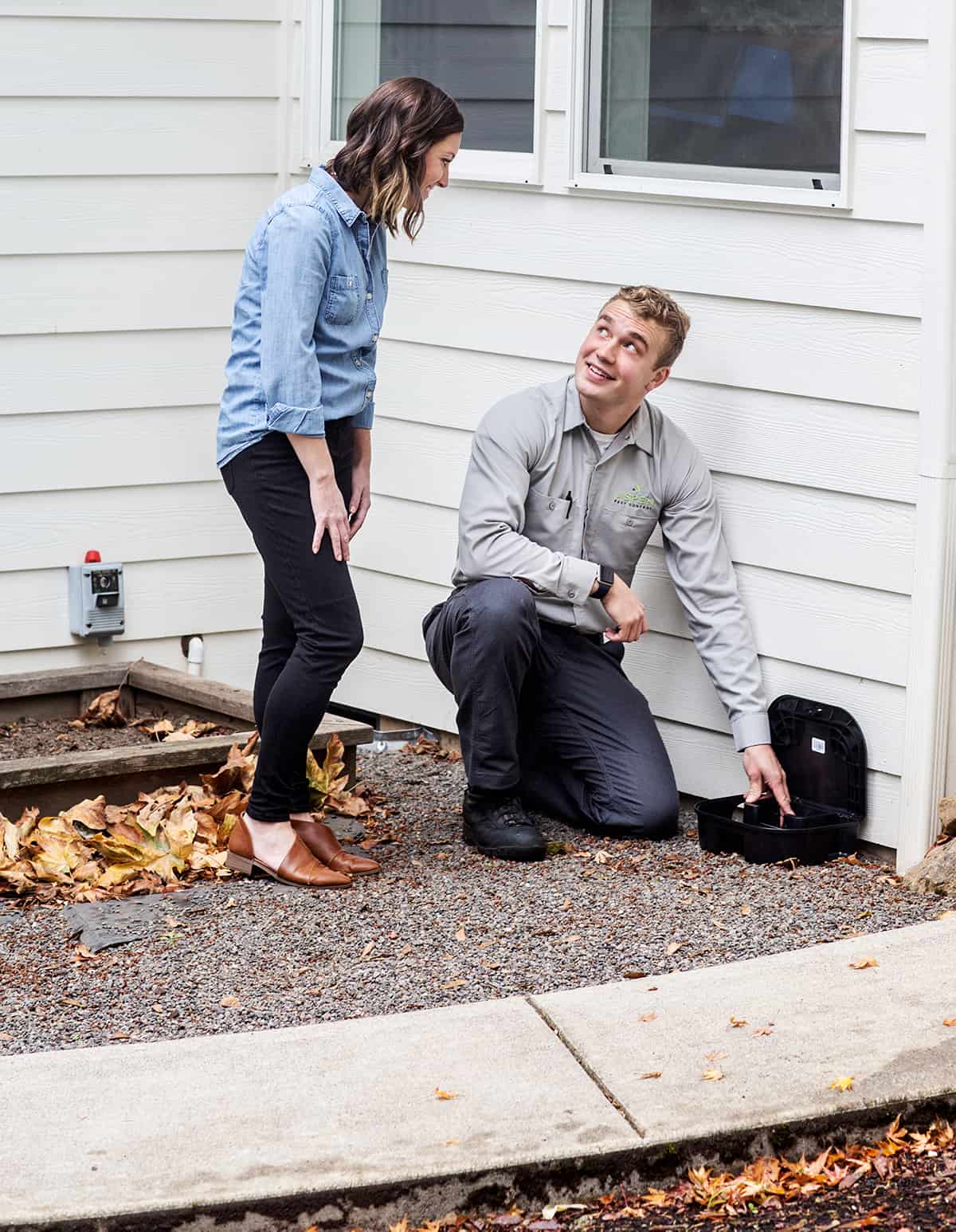 Secure your home from stink bugs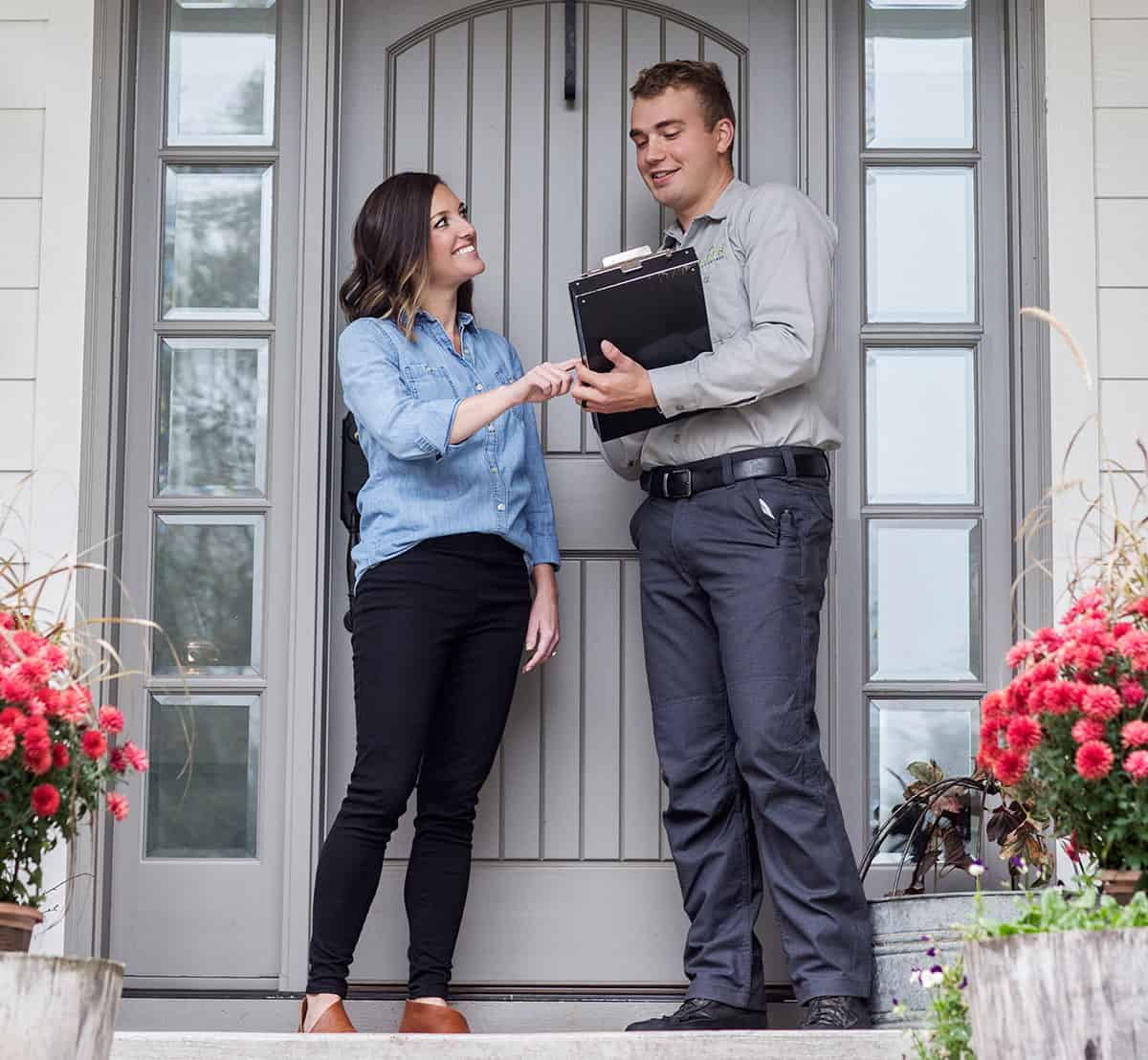 100% Satisfaction guaranteed
We're very serious when we say we want you to be completely satisfied with our service. We'd love to help you, and we'd be happy to provide you with a free phone consultation or visit your home to give you a free quote.
Call Aspen Pest Control today to get rid of your stink bug problem.

Talk with an expert pest control technician 
Vancouver Office:
12104 NE 95th St.
Vancouver, WA 98682
Portland Office:
8305 SE Monterey Ave
Suite 220 Q
Happy Valley, OR 97086
Mailing Address:
19215 SE 34th St
Suite #106-155
Camas, WA 98607